Welcome to Our Practice
Welcome to Kwak Family Medicine, PC (KFM), the practice of James J. Kwak, MD, FAAFP. KFM is a solo primary-care office that cares for all ages from infants to the elderly. We offer preventative as well as problem-focused office visits to help manage our patients' health. Patients can bring their children as well as their elderly parents; we want to care for your entire family's health.
At KFM, we take your health seriously. Using state-of-the art equipment, we can perform spirometry test and electrocardiogram. We use a web-based electronic medical record system that protects patients' confidentiality and safe-guards the data, while making the records easily accessible to us and to the patients. Our patients will have access to some of the key elements of their own medical records via internet. As more exciting technological innovations become available in healthcare, they will be closely studied to see if they can be embraced at KFM.
Dr. Kwak is an experienced board-certified family physician skilled in managing and diagnosing a wide array of childhood and adult medical problems. He is diligent about keeping abreast of the latest standards in family medicine and is skilled in the art of listening. He has a strong interest in musculoskeletal medicine and office procedures, offering the following services to his patients – prolotherapy, steroid joint injections, laceration repairs, nail surgery, thrombosed hemorrhoid excision, Cosmetic Botox, and dermatologic surgical procedures.

Other diseases we deal with frequently include:
Hyperlipidemia
Hypertension
Hyperthyroidism
Depression
Diabetes
Migraine
Gout
Anxiety
Asthma
Coronary Artery Disease
COPD
Acid Reflux Disease
If a referral or a recommendation to a specialist is needed, Dr. Kwak will gladly assist you in finding the best consultant to manage your condition.
---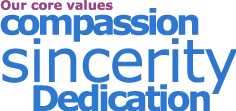 Kwak Family Medicine has received NCQA Patient-Centered Medical Home 2014 Level III Recognition."Recognition shows that Kwak Family Medicine has the tools, systems and resources to provide its patients with the right care, at the right time,"
said NCQA President Margaret E. O'Kane